Practice Areas
Business Planning & Private Commercial Finance
Our Attorneys
Personal Injury Attorney
Probate Estate Attorney
Medicaid Planning Attorney
Business Planning Attorney
Real Estate Closing Attorney
Estate Planning Attorney
Criminal Defense Attorney
Levine Law serves ALL of PA
Levine Law provides service to Adams, Allegheny, Armstrong, Beaver, Bedford, Berks, Blair, Bradford, Bucks, Butler, Cambria, Cameron, Carbon, Centre, Chester, Clarion, Clearfield, Clinton, Columbia, Crawford, Cumberland, Dauphin, Delaware, Elk, Erie, Fayette, Forest, Franklin, Fulton, Greene, Huntingdon, Indiana, Jefferson, Juniata, Lackawanna, Lancaster, Lawrence, Lebanon, Lehigh, Luzerne, Lycoming, McKean, Mercer, Mifflin, Monroe, Montgomery, Montour, Northampton, Northumberland, Perry, Philadelphia, Pike, Potter, Schuylkill, Snyder, Somerset, Sullivan, Susquehanna, Tioga, Union, Venango, Warren, Washington, Wayne, Westmoreland, Wyoming, York County and more.
Aliquippa
Allentown
Altoona
Arnold
Beaver Falls
Bethlehem
Bloomsburg
Bradford
Butler
Carbondale
Chester
Clairton
Coatesville
Connellsville
Corry
Du Bois
Duquesne
Easton
Erie
Farrell
Franklin
Greensburg
Harrisburg
Hazleton
Hermitage
Jeannette
Johnstown
Lancaster
Latrobe
Lebanon
Lock Haven
Lower Burrell
McCandless
McKeesport
Meadville
Monessen
Monongahela
Nanticoke
New Castle
New Kensington
Oil City
Parker
Philadelphia
Pittsburgh
Pittston
Pottsville
Reading
St. Marys
Scranton
Shamokin
Sharon
Sunbury
Titusville
Uniontown
Warren
Washington
Wilkes-Barre
Williamsport
York
TRADITION. HONOR.
Levine Law proudly upholds three generations of legal counsel, ethical principles, and community service.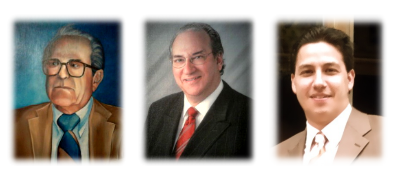 About Our Firm
Levine Law's founding derives from its predecessor, Levine & Levine, Attorneys and Counselors at Law, a law firm established in New Castle, PA by Gilbert D. Levine in 1939. Gilbert remained with his firm from its founding until his death in 1988. His son, Norman A. Levine, joined the firm in 1971, took over the firm in 1988, and remained with the firm until his death in 2005.
Today, Levine Law, founded by Norman's son, Brian F. Levine, strives to carry on the principles, ethics, and commitment to clients that have been a guiding force since his grandfather opened his doors in 1939.
Firm Members
Brian F. Levine, Esq.
Owner of Levine Law, Mr. Levine founded the law firm in 2007 after undertaking judicial clerkships with trial court judges from the Lawrence County Court of Common Pleas from 2005-2006. He has also gained experience as a court-appointed criminal attorney for Lawrence County and Butler County Courts of Common Pleas where he has represented over 500 criminal clients. Mr. Levine has conducted legal seminars on estate planning and business planning for various nursing homes, businesses, and organizations located throughout Pennsylvania. He has taught CLE (continuing legal education) classes to other attorneys and insurance agents throughout Pennsylvania concerning title insurance and real estate closings. In his private practice, he utilizes an entrepreneurial, cutting-edge approach to lawyering. Other attorneys and business professionals enjoy working with Mr. Levine due to his good will, common sense, and direct communication.
Mr. Levine, a third generation attorney, is a member of the Pennsylvania Bar Association, Real Property Trust and Probate section; Lawrence County Bar Association; and Lawrence County Board of Arbitrators. Brian received his J.D. from West Virginia University College of Law, Morgantown, WV (2002-2005), and was an active and honored member of Moot Court. He graduated with high honors from the University of Michigan, Ann Arbor, MI (1998-2002).
Jessica F. Levine, Esq.
Jessica F. Levine joined Levine Law in 2010 and currently assists the firm in legal and business matters. Ms. Levine is a transactional attorney who specializes in contract drafting, negotiation, and administration. She has gained corporate legal and business experience in the sports, entertainment, and media industries, specifically when working for MTV Networks, Mandalay Baseball Properties, LLC, The Ellen DeGeneres Show, University of Pittsburgh Athletics, Eclipse Law Corporation, Williams and Connolly, LLP, and currently the Staten Island Yankees. Particularly, she has prepared contracts pertaining to employment, sponsorship, advertising, finance, budget, sale, lease, record, publishing, and license agreements. Ms. Levine has the legal knowledge to address and resolve issues involving intellectual property (copyright and trademark), risk management, invasions of privacy, and defamation. She also works and collaborates with the staff in New York, California, and Pennsylvania to assist in Estate Administration, Estate Planning, Business Planning, and Real Estate matters.
Admitted to practice law in New York State, Ms. Levine received her Juris Doctor degree from Southwestern Law School in Los Angeles, CA in 2010. She earned her Bachelor of Arts degree and graduated with honors from Indiana University, Bloomington in 2004. In 2000, she was selected to the Pennsylvania All-State Team as an honorary high school athlete in both tennis and basketball.
Robert J. Bahret, Esq.
Robert J. Bahret acts as Michigan and Ohio Of-Counsel for Levine Law where he assists in Estate Planning and Administration, Business Planning, and Real Estate matters. Mr. Bahret was born in Dayton, Ohio, on October 14, 1953. He was admitted to the Ohio Bar in 1980 and the Michigan Bar in 1982. Mr. Bahret received his B.A. from the University of Cincinnati in 1975 and his J.D. from the University of Toledo in 1979. Prior to practicing law, Mr. Bahret served as Law Clerk to the Honorable Peter M. Handwork on the Lucas County Court of Common Pleas. He is a member of the Lawyer-Pilots Bar Association, Toledo Bar Association (serving on the Fee Arbitration committee), Ohio State Bar Association, State Bar of Michigan, Ohio Association of Civil Trial Attorneys, Defense Research Institute, Toledo Claims Association, and Council on Litigation Management. The National Board of Trial Advocacy certifies him as a Civil Trial Specialist. He is also a licensed private pilot.
Whitney A. Drechsler, Esq.
Whitney A. Drechsler acts as California Of-Counsel for Levine Law where she assists in Estate Planning and Sports, Entertainment, Media matters. Ms. Drechsler is presently an Associate Attorney at Gustafson and Associates in Irvine, CA where she provides legal counsel in Estate Planning. Ms. Drechsler has acquired substantial legal experience in contract law, intellectual property, tax, and finance. She also provides legal consultation and representation for artists, musicians, athletes, authors, and actors with a special interest in Art and Music Law.
Ms. Drechsler is currently pursuing a LL.M. degree as a full scholarship recipient at Thomas Jefferson School of Law in San Diego, CA. She also received a J.D. degree from Thomas Jefferson School of Law, graduating Magna Cum Laude in 2010. She earned a B.B.A. degree at the University of Miami, School of Business in 2007.